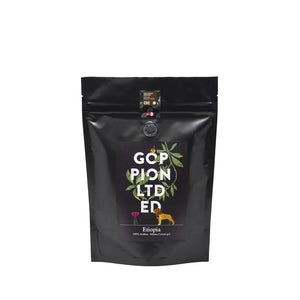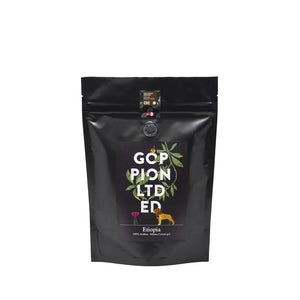 On Sale
Goppion Limited Edition - Etiopia - Coffee Beans 500g
100% Arabica - Sidamo Region Selected producers
Between 1600 and 2000 meters above the sea level on the hills and the mountains there are small coffee plantations called Gardens Coffees, completely covered by a deep green forest. CSC's research has been able to guarantee a special selection of coffees coming from this land. The small producers grow their coffee and, once harvested, they bring it to the washing points where it is processed, tasted and graded. Abdullah Bagersh represents the third generation of a family in Yemen and his history, in addition to his coffee tasting culture, have become an important point of reference. This coffee is one of the best coffees in the world, with an unmistakable, good, rich and complete aroma. The aromatic citrus scents and its chocolate notes make it a fantastic Arabica coffee. Its fine acidity is combined with wonderful floral notes.
500g Coffee Beans
CSC® is a trademark owned by the Certified Specialty Coffee Association. The packaging cannot be sold without a numbered holographic stamp.
Goppion Gaffe has been a member of CSC® since 1996. In 1996 the Consortium was founded by a group of roasters with the aim of promoting the culture of quality coffee.