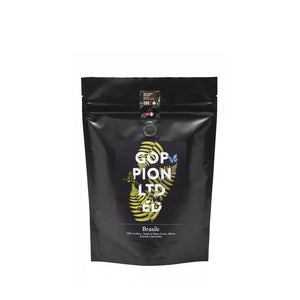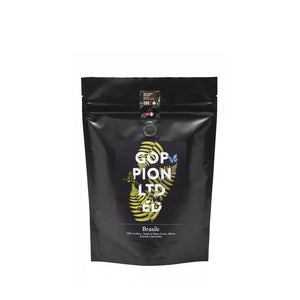 On Sale
Goppion Limited Edition - Brasile - Coffee Beans 500g
100% Arabica - South of Minas Gerais, Alfenas - Fazenda Capoeirinha
The Fazenda Capoerinha is situated in the Sul De Minas region, in the Alfenas municipality. The 70% of the property is used for coffee cultivation while the rest is a protected forest area. It is also the world's largest Bourbon coffee farm. The soil is made of rock resting on a metamorphic soil whose mineralogical transformations created soils rich in minerals and clay that retain a lot of water. Considering their mild subtropical climate, with rainy summers and dry winters, these places are excellent for the growth of coffee. This coffee here comes exclusively from naturally dried cherries that, once dried, are placed in huge wooden silos where they mature for almost 60 days in order to homogenize the flavour and its aromatic complexity while keeping the humidity at ideal values.
500g Coffee Beans
CSC® is a trademark owned by the Certified Specialty Coffee Association. The packaging cannot be sold without a numbered holographic stamp.
Goppion Gaffe has been a member of CSC® since 1996. In 1996 the Consortium was founded by a group of roasters with the aim of promoting the culture of quality coffee.