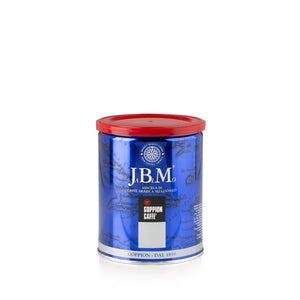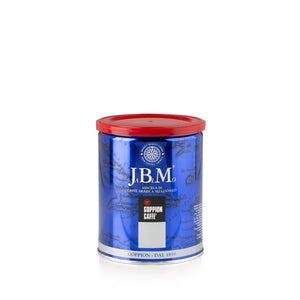 On Sale
J.B.M. Ground Coffee 250g
The most famous coffee in the World in a fine blend.
Blend made of 100% selected Arabica coffees coming from Central and South America, among which stand out the vanilla, cocoa and almond flavors, as well as a pleasant tobacco aroma. These fragrances are typical of coffee coming from the Blue Mountains, a region of Jamaica where the sunset has light blue shades and the finest Arabica coffee in the World are cultivated.
The sweetish aromatic acidity of these coffee beans gives to the Ja.Bl.Mo. blend an intense aroma with sophisticated delicacy and rounded taste.
Very low caffeine content
250g ground coffee