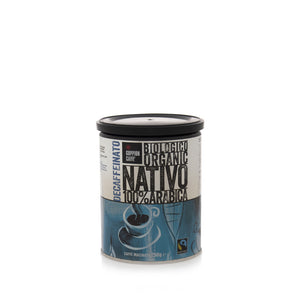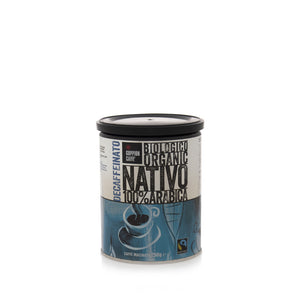 On Sale
Nativo Decaffeinated Ground Coffee 250g
100% Arabica, Biologic, Fair, Decaf.
Blend of Arabica coffees from Central America, grown under organic farming methods, certified by CCPB and Fairtrade.
The decaffeination process is carried out using CO2.
Ideal for those choosing a natural and organic diet and for people who want to give up caffeine.
Caffeine content less than 0,1% verified on each production batch.
250g Decaffeinated Ground Coffee